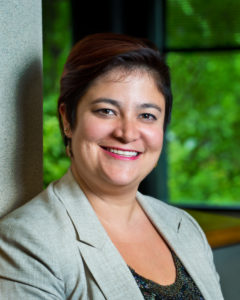 Dr. Falcón is an engaged and committed community member of Moorhead, Minn.  Kandace is assistant professor of women's and gender studies at Minnesota State University Moorhead and works through a range of community initiatives toward purposeful inclusion.
One of many volunteer roles, Kandace serves on the Chicano Latino Affairs Council as the Representative for Congressional District 7.  They additionally co-leads a media skill-sharing network in Moorhead called Third Side Media, which leverages new media technologies for social justice.
Kandace is an alumnus of Blandin Foundation's Leadership in Ethnically Diverse Communities, and holds the Ph.D. in feminist studies through University of Minnesota as well as the B.A. in women's studies through University of Kansas.
Contact Dr. Kandace Creel Falcón