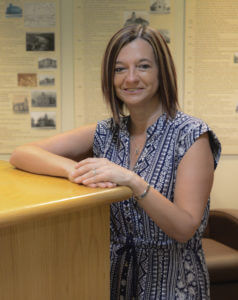 Melissa serves as point person for contact with the community.  She greets guests, answers calls, and fields requests from local partners to use the Foundation meeting spaces.  She also handles travel and meeting logistics for the Foundation's trustees.
Melissa holds a bachelors degree in business management with minors in Human Resources and Organizational Leadership from the College of St Scholastica.  She has worked at the Foundation since 2006, and prior to that worked in the non-profit field.
Melissa's passion is for community and its people and often volunteers for several organizations.  She enjoys spending time with friends and family.